Learn the secrets of hyperrealistic painting.
Here you will find my PDF tutorials aimed at beginners and intermediates who want to learn how to paint more realistically. I will show you special techniques that I use in my paintings, in both acrylic and oil painting, airbrush and colored pencils. There will also be complete step-by-steps from idea to finished painting, with all techniques I use to make the painting look more like a photo.
Below are both tutorials I have released, and the ones I plan to do.
---
1. Glossy stone (airbrush + paintbrush)
The basics of painting this small stone with airbrush and traditional paintbrush with acrylics.
Click for more info and purchase this PDF tutorial with PayPal or Creditcard.
Right now only $5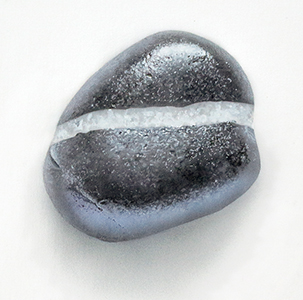 ---
Coming tutorials

Techniques
How to print your reference photos to exactly fit you canvas
How to gesso your canvas and what differece it makes
Different ways of making your sketch from reference photos
How to use both acrylic and oil in the same painting. The best of both worlds
The flip technique
How to get your colors very close to the reference photo

Complete step-by-steps
Shiny objects
Transparent things like water and glass
Blurry backgrounds
Animal fur
Hair
How to work with textures for stone, bark, clouds, skin and more

Special knowledge
"Why does it look like that?" – Noticing and understanding what you see
The human eye loves contrast. How to increase realism
Don't trust your eyes. Understand your brains limitations
The advantage of making mistakes
Airbrush
Airbrushing straight and blurry lines and other ways of painting lines and edges with help of home made masks
Airbrush masks of different kinds. Frisket film, greesproof paper, your own fingers and much more

Photographing
Photographing you original painting
Tips on photographing cars as reference for paintings
Photographing objects with blurry background. Beginners knowledge of shutter, ISO and aperture

Anything special you would like to learn?
Don't hesitate to email me and suggest a tutorial.